When I first joined the
ISCP
, to learn about canine behaviour, I became aware of
The Dog Welfare Alliance
, mainly because the very clever Lisa Tenzin-Dolma is the person who set both up.
On investigation I decided to join up. I found out the DWA was only £10 a year for a professional to join, and for that we would make a declaration of intent to use only force-free methods in our training, and go on the website with the other force-free professionals. We had access to the facebook page and as members were also considered associate members of
ICAN: International Companion Animal Network
. We also were given logos to show our force-free ethics on our own websites and social media.
The funds raised from subscriptions are (apart from covering the cost of the website) then sent off as donations to various shelters and projects to help make dogs lives better, in the UK and around the world. Naturally, the donations are only given to shelters and projects who operate a force-free ethos too.
I was honoured when Lisa asked me to manage the DWA for her, which I have been doing for a little while now. I have no idea why she thought of me, when there are so many people who are far more capable of things than I am, but I was thrilled none the less and have quietly rummaged around in the background trying to keep it all running smoothly. But - I was even more honoured when she gave me ownership of the DWA last night!! Me!!!! A person who I have never met in "real" life, actually has that much trust in me. Crazy - but what a rare kindness, connection and true friend.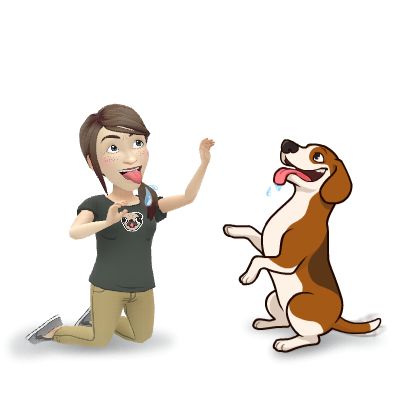 As a person who wholeheartedly believes that if you want to make the world a better place, you have to start with the (wo)man in the mirror (Thanks MJ), the opportunity to actually do something for good is not one that I take for granted, and I am deeply moved by her trust in me.
So, as well as my Locke's Dogs work, helping people to help their dogs with various behaviour issues and training, I now very much look forward to helping people learn about force-free, positive training and spreading the word through and with a forward thinking organisation of like-minded doggy enthusiasts :-)
How lucky am I, that I get to do things that make me happy for work? And that I have such wonderful friends who have faith in me? I am truly blessed.